We have invested years of extensive research and development to create our simple yet intuitive Landmark City Guide interactive kiosk systems. Built around our Touch-and-Go™ interface, our systems are carefully designed to achieve three goals:

Customizable features are essential: The software that powers our service is designed from the ground up to suit your product and brand and engage your target audience. From color scheme to layout to content, every product we deliver is tailor-made to suit each customer and their specific users.
Many of our networks actively engage users for information, asking users to volunteer information like zip codes and emails for demographic studies, promotions, and mailing lists, collecting invaluable data on their customer base and establishing lasting connections.
Our engagement statistics prove that crafting a unique approach for your audience yields the best results.

Every product we design emphasizes usability to deliver information to users with maximum efficiency. We know that if an interactive system stutters or lags or requires a user manual to navigate, then we have potentially lost or frustrated a user. We make sure response time is immediate and efficient.
We aim to get users to the information or service they are seeking in as few screen taps as possible.
©2017 Ionescu Technologies, LLC

Digital advertising can be vastly more effective than static advertising, and we know that there's more to digital than just taking traditional static ads and putting them on a screen. Digital is a chance to engage and interact with your audience and collect incredibly valuable marketing data. Multi-tier advertising opportunities are integrated into every engagement, from promoting partners through premium photo booth templates to highlighting sponsored search results and destinations in the way-finding system.
You can track and monetize every aspect of the kiosks' usage and status to evaluate your network's success and to provide concrete performance metrics to partners.

Since Ionescu Technologies' inception in 2005, we have spent hundred of hours creating a reliable software and hardware package to provide self-service solutions in a variety of environments. Our growth is the best evidence of our system's success - over the past six years our keystone product, the Landmark City Guide, has spread from a small, three kiosk operation in Baltimore City to kiosk installations all over the United States, from Connecticut to Texas to Oregon.
Ionescu Technologies is led by two brothers, Mark and Michael Ionescu. Because we maintain a close connection with all of our clients, we work with all of our clients personally; you won't be dealing with some third party intermediary or a lower tier support specialist. We communicate your needs to our own staff. We believe this facilitates more efficient communication and makes projects as intricate and important as yours easier to deploy.
We have established a history of reliability and a well-maintained infrastructure. All of our hardware is 100% ADA compliant and designed to be accessible to all users.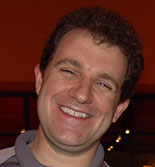 Mark Ionescu brings 14 years of experience as a technology consultant and educator. He has won multiple teaching awards in multiple fields. He specializes in UI design for information delivery systems and expanding the company's self-service model into new industries such as health care.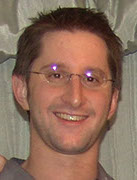 Michael Ionescu has 7 years of management experience in the digital interactive industry. He has won several awards for business plans and was a key architect of Ionescu Technologies' key differentiating business philosophy of providing clients with a custom, comprehensive solution. Michael also hosts a blog on www.kioskmarketplace.com, the most widely viewed website on self-service technology in the world. In his blog Michael discusses trends in the industry, common pitfalls of deploying and developing self-service networks, in addition to common, and evaluates the success of current kiosk networks.